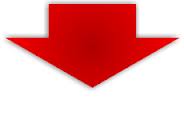 Lifting options for stratospheric aerosol geoengineering: advantages of tethered balloon systems
BY PETER DAVIDSON1, CHRIS BURGOYNE2,*, HUGH HUNT2 AND MATT CAUSIER2
1Davidson Technology Limited, 8a Village Walk, Onchan, Isle of Man
2Department of Engineering, University of Cambridge, Trumpington Street, Cambridge CB2 1PZ, UK
The Royal Society report 'Geoengineering the Climate' identified solar radiation management using albedo-enhancing aerosols injected into the stratosphere as the most affordable and effective option for geoengineering, but did not consider in any detail the options for delivery. This paper provides outline engineering analyses of the options, both for batch-delivery processes, following up on previous work for artillery shells, missiles, aircraft and free-flying balloons, as well as a more lengthy analysis of continuousdelivery systems that require a pipe connected to the ground and supported at a height of 20 km, either by a tower or by a tethered balloon. Towers are shown not to be practical, but a tethered balloon delivery system, with high-pressure pumping, appears to have much lower operating and capital costs than all other delivery options. Instead of transporting sulphuric acid mist precursors, such a system could also be used to transport slurries of high refractive index particles such as coated titanium
dioxide. The use of such particles would allow useful experiments on opacity, coagulation and atmospheric chemistry at modest rates so as not to perturb regional or global climatic conditions, thus reducing scale-up risks. Criteria for particle choice are discussed, including the need to minimize or prevent ozone destruction. The paper estimates the time scales and relatively modest costs required if a tethered balloon system were to be introduced in a measured way with testing and development work proceeding over three decades, rather than in an emergency. The manufacture of a tether capable of sustaining the high tensions and internal pressures needed, as well as strong winds, is a significant challenge, as is the development of the necessary pumping and dispersion technologies. The greatest challenge may be the manufacture and launch of very large balloons, but means have been identified to significantly reduce the size of such balloons or aerostats.
Keywords: geoengineering; climate change; tethered balloons; stratospheric particle injection
Lord Rees commented in the foreword to the Royal Society report on geoengineering, 'many proposals for geoengineering have already been made— but the subject is bedevilled by much doubt and confusion. Some schemes are manifestly far-fetched; others are more credible, and are being investigated by reputable scientists; some are being promoted over-optimistically' [1].
At an Engineering and Physical Sciences Research Council/Natural Environment Research Council workshop in March 2010, proposals were invited for preliminary research into geoengineering by various methods including solar radiation management (SRM) by particle injection into the stratosphere. At the workshop, the idea of a high-altitude tethered balloon delivery system, with ultra-high pressure pumping to elevate fluids or particle slurries, appeared to offer significant advantages over other delivery options. A proposal to investigate the desired particle properties, the method of their delivery and modelling their impact on the climate was funded. The dispersion at altitude of particles manufactured at ground level, with tailored size distributions and coatings may provide benefits, such as reduced or negligible ozone impact, not readily available to other delivery options. This paper reviews the merits of this idea alongside those of other delivery options.
Previously, Blackstock et al. [2] considered the scientific and engineering requirements of various technologies but did not consider costs. Others have provided cost estimates for certain technologies such as aircraft and naval artillery but did not consider as many delivery options [3–5]. Consideration has also been given by some of the authors to the use of tethered aerostats, manufactured particles, drag reduction strategies and dispersion technologies [6].
The lead time required for implementation of any injection system is a particularly important criterion if the real value of SRM options is to provide an insurance policy against global warming and its effects: rising greenhouse gas concentrations may trigger significant transients such as runaway methane emission from melting arctic permafrost, major acceleration of ice sheet melting, or methane clathrate release from the ocean floor. Should any of these 'tipping points' be encountered then immediate measures will be required to reduce global temperature quickly in order to avoid unprecedented social, environmental and economic costs. For this reason, it is important to assess the time needed for a candidate geoengineering strategy to have any significant impact on global temperature. Modifying greenhouse gas concentrations is likely to take far too long: time constants for natural processes to reduce greenhouse gases in the atmosphere are hundreds of years, and the time constant for man-made emissions to fall to insignificant levels is likely to be similar. Carbon dioxide removal techniques might possibly have an impact in 50 years [7], but SRM technologies would appear to be the only options capable of achieving global temperature stabilization, or reduction, on a time scale of a few years commensurate with the uncertainties of predicting significant transients. Two general arguments against all SRM techniques are that they do not directly retard ocean acidification, and their regional impact is difficult to assess with current climate models, but they might at least buy time and allow the world to avoid some of the more extreme temperature or precipitation scenarios.
2. Particle choice and properties
The choice of particle is receiving close attention; hitherto, it had been assumed that aerosols would be sulphuric acid mists similar to those produced by volcanoes. Such natural mists are efficient scatterers of visible light from the Sun and very inefficient scatterers of infrared radiation from the Earth, even though they are slightly smaller than optimum [4]. However, it may be possible to consider using other particles with better properties. The Royal Society report on geoengineering comments [1]
Various other types of stratospheric aerosol particles have also been suggested (Teller et al. 1997; Blackstock et al. 2009; Keith 2009; Katz 2009) [2,8–10]. Engineered aerosols might enable scattering that did not produce so much diffuse illumination, potentially circumventing a significant side-effect of sulphate aerosols. Alternative materials might also avoid the coagulation and vaporisation problems that will be significant for sulphate aerosols. Finally, it is possible that advanced engineered particles could be designed that had longer lifetimes, or that were lofted out of the lower stratosphere, so reducing the impact of the aerosol on ozone chemistry, or enabling radiative forcing to be concentrated in special locations such as the polar regions.
If other particles are to be designed and manufactured for use in a suspended pipe system, they will need particular properties to be attractive alternatives to the use of a sulphuric acid aerosol. As well as having a high refractive index and suitable particle size to maximize solar radiation scattering, they should, for a given amount of scattering, 
— minimize stratospheric ozone destruction by having a lower heterogeneous reaction rate than sulphuric acid aerosols for the following reactions:
(i) 2O3→3O2
(ii) N2O5 + H2O→2HNO3
(iii) HCl + ClONO2→Cl2(g) + HNO3
— minimize regional changes in precipitation by reducing stratosphere heating through having a lower absorption of solar radiation than for sulphuric acid aerosols.
The particle surface coating technology needs also to:
— Provide dispersion of the particles in the chosen carrier fluid both in the pipe at very high pressures (at up to 6000 bar), and at the point of discharge under low pressure (less than 0.1 bar, −50◦C). Electrical field gradients are likely to be significant at the start of the plume and may be used to reduce coagulation. The carrier fluid composition must ensure an unreactive, buoyant plume at 20km altitude even with significant particle loading. Nitrogen might be a suitable candidate carrier gas, with added hydrogen to ensure necessary buoyancy.
— Be stable for at least two years in the cold but high UV conditions of the upper atmosphere.
— Be designed to minimize nucleation effects in the troposphere after the particles have left the stratosphere.
Manufacture of the particles should be low cost, with a low environmental impact, and the particles must have negligible toxicity. Ideally, there should be a sufficient supply of the relevant raw materials to ensure availability for at least a century.
Various high refractive index particle systems could be considered but titanium dioxide (TiO2) is a promising candidate. No other particle comes anywhere close to its properties: it has a high refractive index, its safety has been well researched and it is produced in industrial quantities. Coated TiO2 particles of a size approximately 0.15–0.25 mm in diameter would be suitable. They are only slightly smaller than those already produced for most paints and for providing opacity in many other applications, e.g. in paper, plastic films, inks, some foodstuffs. A much smaller particle size (approx. 0.05 mm) is already made to scatter UV in sunscreens. Titanium dioxide has the highest refractive index of any pigmentary substance currently manufactured on a relevant scale which is stable in air and non-toxic. It also has a low visible light absorption, and there is a vast experience in manufacturing nanometre thickness coatings on titanium dioxide to control surface properties [11,12].
The use of different coatings allows the possibility of minimizing atmospheric chemistry effects. Current TiO2 particle sizes are optimized for light scattering in close-packed systems, but the existing manufacturing units could easily be modified to produce the slightly smaller sizes for light scattering in a dispersed environment [11]. The inorganic/organic coating systems have the potential to be modified to give stable hydrophobic surfaces with a variety of chemistries that may reduce ozone destruction to a lower level than that of sulphuric acid mists. Other potential high refractive index particle systems should also be considered. By conveying the particles up the pipe in a supercritical fluid, and making use of existing compact and lightweight micronizing technologies employing the conveying fluid for motive power, there is the potential to create a well-dispersed aerosol system at 20km altitude.
Early experiments could be carried out from free-flying balloons or fast jets, possibly followed in due course with a high-pressure pipe supported from a relatively small (approx. 100m diameter) balloon. The latter system would be able to create progressively larger plumes at altitude to enable the atmospheric chemistry, dispersion scattering and electrical effects to be studied. Much of the technology to examine such plumes is available from existing atmospheric science studies using satellites, free-flying balloons, aircraft and ground-based equipment. Notwithstanding all of the above, the use of H2S as a precursor system for sulphuric acid aerosols has the great advantage of generating almost five times the mass of the material lofted, through the supply of oxygen from the stratosphere, i.e. H2S + 2O2→H2SO4. A particulate system also needs a conveying gaseous material to be lofted. Scattering calculations and process flow analyses indicate that the conveying material mass flow and the extra mass provided by the 'free oxygen' are likely to negate mass reduction through higher scattering per unit volume. However, creating an appropriate sulphuric acid mist at altitude in a representative environment poses significant problems. Without that capability, the slowness of the reaction of SO2 to H2SO4 means that local, small-scale experiments would be impossible: atmospheric circulation would disperse precursor material (SO2 or H2S) around the planet before sulphuric acid mists would form, and also before suitable measurements could be carried out on their effects [4].
3. Costing and development times of delivery technologies
A rational comparison of the technologies for delivery of aerosols into the stratosphere must include outline estimates for the financial costs involved. Any such estimates will be based on various assumptions and preconditions.
Assumptions
(i) Each technology requires at least four delivery sites around the globe in non-polar regions, i.e. at latitudes within approximately 20◦ of the equator, for effective dispersal of albedo-enhancing aerosols with a mass of around 10 million tonnes per year at above 20km altitude.
To support this conjecture, it has been observed that volcanoes in the tropics (e.g. Pinatubo, 1991, 15◦ N) have a greater effect on temperature than those at higher latitudes (e.g. Katmai, 1912, 58◦ N). Preliminary modelling suggests that this is because of a higher solar radiation flux near the tropics and stratospheric (Brewer–Dobson) circulation lofting particles injected near the equator to high altitudes, whereas particles injected nearer the poles remain close to the tropopause and are removed more rapidly [13]. Atmospheric currents distribute the injected particles east–west within weeks, but more slowly (months) north–south as shown, for example, in Pinatubo observations [14]. The amounts of SO2 released by Pinatubo (18 ± 4 megatonnes SO2 equivalent) [15] can be used to compare theory with actual events, and information is available on the optical depth [16].
Pierce et al. give an overview of some of the uncertainties in estimating the amount of material needed if SO2 is used as the aerosol precursor [17]. Some models suggest that 2 million tonnes of sulphur per year, or 4 million tonnes of SO2 per year, would be sufficient to counter a doubling of CO2 levels by the use of a smaller particle size than Pinatubo [18]; others say 10 million tonnes of SO2 per year might be needed [19]. Estimates for the amount of material required vary with particle size, refractive index, coagulation rate and stratosphere/troposphere mixing rate. If the feed is SO2, hydrolysis takes place to form a sulphuric acid mist with a droplet size in the light-scattering range, with an e-folding time of around 35 days in the relatively dry stratosphere [20], much as in the natural processes of volcanoes with SO2 or H2S, so dispersion is known to be relatively straightforward. (H2S oxidizes to SO2 and water relatively quickly, followed by the slow reaction to H2SO4.)
The cost of producing the aerosol feed is assumed to be independent of the delivery technology and is omitted from the comparisons, as have the costs of basic infrastructure facilities for transporting materials to the launch sites and intermediate storage. Personnel costs associated with running the various facilities are generally ignored except when they become material to the comparisons, although some personnel costs are implicitly included in the costs of the various components. Costs quoted in references in US$ have been converted at the rate $1.6=£1. Significant rounding has been applied given the tolerance of the estimates.
(ii) Weather, particularly wind speed in the troposphere, has an appreciable effect on most of the delivery systems under consideration. Lightning, icing and turbulence can play a part in choosing the injection locations.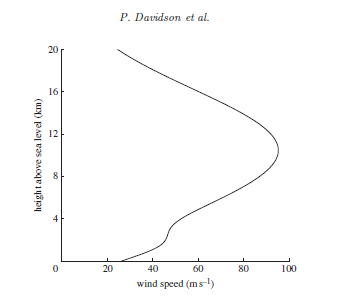 Figure 1. Variation of wind speed with height (maximum of 6 hourly data at 33◦N).
The wind speed shown in figure 1 is taken from the maximum of the 6 hourly 'instantaneous' data for the wind (ERA-Interim) at 33◦N [21]. The effect of the jet stream at an elevation of about 11km is clearly visible, as is the reduction to relatively steady conditions at 20 km. The figures used reflect extremes in the tropics if very dry (low storm intensity) regions are used for the injection points. Surface drag reduces the wind speed at the Earth's surface. For some calculations the figures will need to be increased; very short gusts have structural effects, and these figures do not include the effect of tropical storms that can cause very large wind speeds at low levels. The peak wind speed at 20km is only about50ms−1, while the maximum peak wind speed measured in a year (1953) over North America was 136ms−1 [22]. While these data are relatively old, it remains the most consistent dataset available for peak wind speeds and provides a useful semi-continuous wind velocity function for optimizing engineering design.
The density variation (figure 2) is also important, falling to about a 14th of its surface value at 20 km.
(iii) The systems considered below can be classified in various ways. Two criteria are of particular importance: the length of time the delivery device remains in the stratosphere and the reusability of the components.
It is assumed that:
— those systems where the delivery device follows a ballistic trajectory will remain in the stratosphere for a very short time (of the order of seconds) and will therefore require an extremely rapid dispersal process, either by means of detonations or by using a system where the liquid or solid will naturally disperse without mechanical assistance and
— those systems with a dwell time in the stratosphere measured in minutes or hours, such as aircraft or cruise missile technology, could use some form of mechanical dispersion.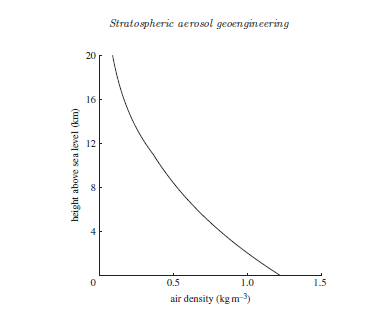 Figure 2. Variation of air density with height.
These short residence time systems are effectively batch processes. It is also assumed that:
— those systems with a time in the stratosphere of many days or months, such as tethered balloons or airships, could use quite sophisticated dispersal technology and can be expected to give a much more
controlled dispersion. There will be a weight penalty since the machinery would have to be carried to an altitude of 20 km, and powered continuously at this height.
These long residence time systems are effectively continuous delivery processes.
(iv) The options for reusability raise different issues.
— For 'one-shot' systems, the multiple delivery elements have to be cheap. The environmental cost of the redundant components must be considered, both in terms of safety (heavy pieces falling back to Earth or the possibility of noxious materials being strewn around) and appearance (litter).
— Systems with limited reusability allow components to be recovered and either used again immediately or refurbished. In this way, many of the drawbacks of one-shot systems are removed. However, the costs of recovery must be taken into account, or at least an allowance made for the difficulty of making the system components return to base autonomously. The cost of regularly providing replacements for damaged components must also be considered.
— Systems with complete reusability. Systems that provide for continuous use, or reuse over a long period, may justify high initial costs and complexity.
(v) The development times discussed assume a 'Manhattan project approach' where 'political will' ensures almost unlimited access to relevant resources: people, finance, facilities. Such a position might develop when obvious societal stress was arising from global warming, but would have greater attendant risks.
(a) Free-flying balloons
The concept of using cheap latex balloons, similar to weather balloons, to lift a payload of particles has been considered by a number of authors [1,2,4]. The analysis given here closely follows that in COSEPUP [5] but uses different values for some parameters. A 20m diameter balloon has been assumed to be the maximum practicable.
By application of Archimedes' principle, a payload of around 250 kg can be lofted to 20km (where the density of air is around 0.08 kgm−3) by a single hydrogen-filled balloon of 20m in diameter. A latex or nylon balloon, typical of those routinely used for scientific purposes, would weigh around 25 kg, and 20 kg is allowed for a canister and valve needed to release the payload. It follows that 40 million balloon flights per year are required to loft 10 million tonnes of aerosol.
The price of latex in July 2010 was £1.4 kg−1 [http://www3.lgm.gov.my/mre, date accessed: 1 July 2010] and in July 2008 the hydrogen price stood at around £1.6 kg−1 [http://www.hydrogencarsnow.com/blog2/index.php/hydrogen-fuelproduction/ global-hydrogen-inc-lowers-price-of-hydrogen-to-247-per-gallon, date accessed: 31 October 2010]. The cost for a canister and valve in bulk production is estimated at £30.
The use of a premixed hydrogen/H2S or SO2 system as the lifting gas has been proposed [4]; this is entirely feasible but would increase the volume and therefore the number of balloons by a factor of 5 with a consequential increase in cost.
(i) Single-use balloons
total cost of hydrogen is £1.4 billion, that of balloon fabric is £4 billion (with fabrication costs on this scale being minimal when compared with material costs), and that of canisters is £1.2 billion per year.
These numbers imply a total cost of approximately £7 billion per year, and would be expected to increase in line with energy prices.
Global annual production of latex and hydrogen is 21 million tonnes [http://www.lgm.gov.my/nrstat/T1.htm, date accessed: 31 October 2010] and 70 million tonnes [http://www.azom.com/news.asp?NewsID=20711, date accessed: 31 October 2010] respectively, so these requirements represent 11 and 1.4 per cent of current global production. The largest delays in producing a single-use balloon system are likely to be the difficulties of scaling up production and the provision of ground facilities, so a system should be deployable within 5 years in extremis.
Latex is naturally biodegradable but the mechanism is not well understood [23]. It would need to be made more rapidly biodegradable, without affecting its strength, otherwise the environmental impact of balloons littering the Earth's surface would be severe, particularly to marine life. The social impact would
be moderate, mostly affected by the extensive effect on air traffic given the unpredictability of the flight path and the frequency of balloon launches. The spent hydrogen would combine with oxygen in the atmosphere to release about 10 million tonnes of water into the stratosphere each year; i.e. far less than the 500 million tonnes threshold at which significant effects on stratospheric circulation might be expected [24].
(ii)Reusable balloons
Compared with the single-use balloon case, the number of balloons required falls if they can be retrieved and reused. However, the cost and environmental impact of retrieving the spent balloons is likely to be significant, and could be greater than for single-use balloons since greater care would be needed in retrieval to ensure reuseability. Horizontal wind components of approximately 30–40ms−1, averaged over a 20 km column, are typical. If a balloon flight lasts between 1 and 3 h, with a rate of ascent around 4–12ms−1, then the balloon will travel around 150–450 km, which if all directions are equally probable, equates to a retrieval area of up to 600 000km2 around each launch station. In practice, the area over which the balloons would fall would be somewhat less, at least over short time scales, since the wind direction is not random.
Environmental damage and wear-and-tear are likely to restrict the lifetime of each balloon. A modern hot air balloon has a lifetime of approximately 700 flight hours. Time on the ground or in the sea would add to wear-and-tear. Keeping time on the ground down to an average of 24 h, with 25 000 launches per day per site to meet the four-site, 40 million balloon launches per year criterion, requires around 4000 retrieval teams per site if each can pick up six balloons per day and cover approximately 10–75km2 in unpopulated terrain such as the Australian outback. If a larger number of sites were used, the number of teams would probably increase since the balloons would typically be spread over a wider area.
A retrieval truck or boat with two operators might cost around £750 per day including fuel and depreciation. This would amount to an expenditure of 16 000 teams × 365 × 750≈£4.4 billion per annum (p.a.) plus launch costs for the worst case and perhaps one quarter of this if high speed ascents and descents are used. Assuming a round trip time from launch to launch of 3 days, at least 300 000 balloons would be needed. If the balloons last an average of 20 flights, then 1.3 million new balloons are needed each year, and if each reusable balloon costs twice as much as a throw-away one, the cost would be about £400 million p.a. It is assumed that the hydrogen cannot be reused.
The total cost is thus approximately £1–4.4 billion p.a. for recovery + £4 billion p.a. hydrogen + £0.4 billion p.a. balloons, giving a total between £6 billion and £9 billion p.a., which is at least as high as the cost of throw-away balloons, largely because of the costs associated with recovery.
The technology is mostly available today, but there would probably need to be a large investment in establishing the necessary supply routes to the launch sites, which would probably mean a delay of 5–10 years before such a system could be deployed effectively. Although the pollution associated with discarded balloon fabric of one-shot balloons would not be incurred, the effects of the release of large amounts of hydrogen at high altitude would remain. There would be the same issues associated with interference with air traffic, so social impacts would be similar to single use balloons.
The idea of using superheated sulphur dioxide itself as both the buoyant gas and the payload of the balloon was rejected on the grounds that it would require temperatures of around 600◦C, well above the melting point of any low cost balloon fabric.
When considering the dispersal of aerosols other than those derived from a precursor gas, both balloon options become more expensive on account of the dispersion equipment that has to be carried to high altitude.
(b) Towers
It is difficult to conceive of any tower option being achievable in the foreseeable future, but they have been proposed and should be considered. Both environmental and social costs can perhaps be considered to be moderate rather than high but would be overwhelmed by the effects of the massive financial investment needed for towers.
(i) Conventional towers
Tall towers have been mentioned as potential options for elevating and dispersing material to stratospheric altitudes [4,25]; they would have the advantage that they could operate continuously while providing human access to the dispersal equipment, but the simple analyses described below show that
such a tower built with any materials currently available is not practicable and would certainly be expensive (£250 billion in materials alone for each tower). Some savings could be obtained if a 15 km tower (rather than a 20 km tower) were built on a high plateau, for example, in the Andes or Himalayas.
A tall tower, to carry only its self-weight and wind loading, must satisfy two basic criteria. It must be strong enough that the structural materials do not reach their limiting stresses and it must be stiff enough that it will not buckle. In the first instance, these criteria can be considered separately and, for illustration, the designs have been carried out in steel and in carbon fibre reinforced polymer (CFRP) with the material properties listed in table 1.
Strength design
A straight tower, of uniform cross section, will fail in compression when the height is equal to s/rmg, where s is the strength of the material in compression, rm the density and g the acceleration owing to gravity. This is a limiting factor for steel, giving a maximum height (without any safety factor) of approximately 6.5 km. However, as will be seen below, this height can be exceeded if the tower tapers.
The predominant wind forces will be horizontal, so the tower will act primarily in flexure as a vertical cantilever. Two tower cross sections are considered: one formed from a single hollow tube as shown in figure 3a, rather like a continually tapering cooling tower; the other from four legs with bracing, figure 3b, like the Eiffel Tower or a UK electricity pylon. Most tower configurations can be approximated to one or other of these cross sections.
The single tube will be thin walled and it is assumed that the wall thickness t is R/50. Thin-walled tubes in compression are at risk from local buckling where the thin wall crumples. For this failure mechanism to be avoided stiffeners in the form of internal bracing will probably be required but it is assumed that the
stiffeners are light enough to be neglected in the calculation of tower mass. For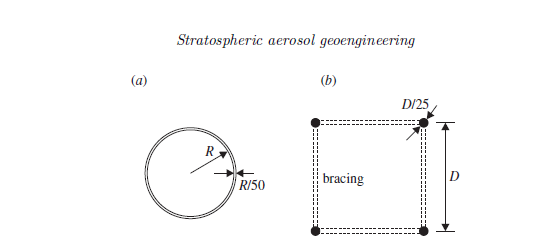 Figure 3. Alternative tower cross sections. R and D vary with height.
Table 1. Comparisons of 20km tower designs.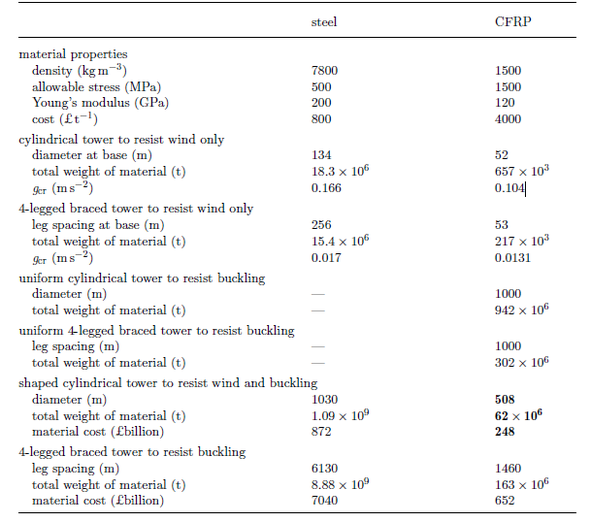 the truss, a significant amount of bracing would be required, as in an electricity pylon. It will be assumed that this bracing weighs as much as the four main legs and attracts the same amount of wind load. The diameter of each leg d is related to the overall tower width D by taking D/d fairly arbitrarily as 25.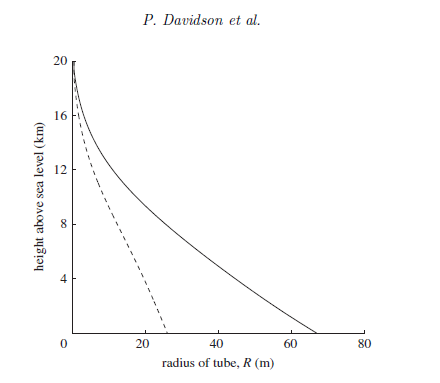 Figure 4. Variation of principal diameter of single tube to resist wind loads only (solid line, steel; dashed line, CFRP).
The steady wind load on the tower is given by F =(1/2)raCDv2A, where F is the force, ra the air density, CD the drag coefficient, A the area facing the wind and v the wind speed. The wind speeds in figure 1 certainly underestimate the maximum 3 s gust normally used for structural design but are used here in the absence of better data. The drag coefficient depends on Reynolds number (Re), but for the structures and wind speeds being considered Re is greater than 8 × 104 so CD can conservatively be taken as 0.5 (e.g. [26]).
To determine the section dimensions the loads are integrated from the top of the tower downwards, giving a vertical moment (from the wind) and an axial force (from the self-weight). The top of the cylindrical tower is assumed to have a radius R of 0.5m and the truss a width D of 1m. By computing the sum of the axial stress and the bending stress and comparing this total with the limiting material stress sy , the required diameter at each level can be found. No allowance has been made for the deflection of the tower above the point in question, which would increase the forces and hence increase the size of the tower cross section. For the hollow tube design, the variation of R with height is shown in figure 4. For steel, the radius at the base is about 68m with a total weight of steel of about 19 million tonnes. Using a lighter material such as CFRP the width increases less rapidly, thus reducing the wind load, so R at the base is only 26m with a total weight of 0.66 million tonnes.
Similar effects are observed for the trussed form, with the variations shown in figure 5. The width of the steel truss increases quite rapidly towards the base, indicating that the self-weight of the tower is starting to be a much more significant part of the load, although it is still possible to build a tower 20 km
tall. The trussed steel tower would have a total weight of 16 million tonnes, half of which is assumed to be in some kind of bracing. There is much less weight in the CFRP tower (218 000 tonnes).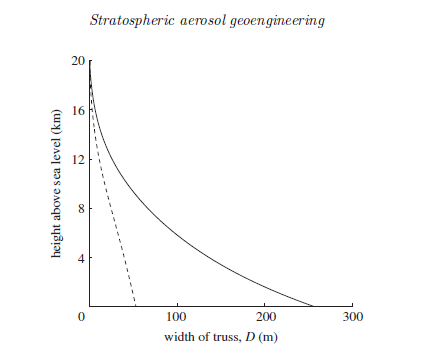 Figure 5. Variation in width of trussed form with height (solid line, steel; dashed line, CFRP).
Stability design
These dimensions, although large, give structures that are very slender. Even for the steel tube, the ratio of the height to the width at the base is about 150, which is comparable to a very slender flag pole; such structures are very susceptible to buckling under their own self-weight. In the first instance, buckling will be computed on the assumption that the towers are of uniform cross section for their entire height. Later, tapered towers will be considered.
The well-known formula for Euler buckling load of a uniform pin-ended strut under externally applied axial load is Pcr =p2EI/L2, where E is the Young's modulus of the strut material, I its second moment of area and L its length. For a cantilever column, this buckling load must be divided by 4 to reflect the different boundary conditions. When the buckling load comes from the tower's own self-weight, the classical analysis of a uniform cantilever column gives a value for the critical load as
(3,1)

where q is the weight per unit length [27]. The 7.837 factor can be compared with p2/4=2.467 for the end-loaded column; clearly, more load can be carried if it is distributed evenly along the length rather than being carried at the end. But the self-weight is related to the material density and its cross-sectional area so the formula above can be rearranged to give
(3,2)

where r is the radius of gyration of the tower cross section. This formula conveniently separates the buckling load into a material factor and a shape factor. For a thin circular tube, the radius of gyration r is R/ √ 2 (and notably is independent of the tube thickness). Even for a solid cylinder r only decreases to R/2, so the values determined below apply to a wide range of cross-section options. For the truss r =D/(2 √ 2), allowing for the fact that half of the material is in the bracing that contributes to the weight but not to the overall stiffness of the tower.
For steel, the required dimensions for the uniform tube at 6.5km tall would give r =116m whence R =163m for the tube or D =327m for the truss. For a 20km tower in CFRP, the radius of the uniform tube is 500 m. These dimensions are clearly much larger than the values given by the strength analysis, but do not take account of the reduction in section at the top: these values do not include any safety factor.
For a tapered tube there is typically no closed-form solution. An approximate Rayleigh analysis for the self-weight buckling load can be performed by assuming the shape of the buckling mode and equating the strain energy of flexure to the work done by the load. The exact analysis would predict a lower buckling load because the assumed shape will need more strain energy than the correct form. A commonly assumed buckling mode is to calculate the shape the tower would adopt if it were mounted horizontally and subjected to a gravity load [27]. By this approximation, the Rayleigh analysis for a uniform section (for which an exact solution is available) overestimates the critical length by only 0.1 per cent, so it is reasonable to use the same approximation for a tapered tower.
A Rayleigh analysis indicates that the tapered steel tube tower, with R =68m at the base designed to resist the wind load in flexure, and with a mode predicted as above would buckle if the gravitational acceleration gcr were 0.166ms−2. Since the buckling load will vary as R2, in order to make the tube buckle when gcr is 9.81ms−2, the tube dimensions would have to be increased by a factor of about 7.6, giving a diameter at the base just over 1 km—which is a tube into which a large football stadium would fit, complete with its carpark.
Similar analyses have been carried out for tubes and trusses in both steel and CFRP. The results are given in table 1. The 'cheapest' of these options (shown in bold in the table) is the shaped cylindrical tower in CFRP, at about £250 billion each. If four such towers are required, the cost would be of the order of £1 trillion with 250 million tonnes of CFRP needed. No allowance has been made for the difficulty of working at the altitudes needed. Figure 6 shows these towers in comparison with some well-known landmarks to give some sense of scale.
The choice of materials for illustration was determined by material properties: since buckling is the governing condition, it is the specific modulus (E/r) that matters. Steel is stiff but heavy, so E/r is low, although it has the advantage of being plentiful and relatively cheap. Carbon fibre has a similar modulus but is lighter, so E/r is higher, but it is much more expensive. Most other structural materials fall within this range; aluminium, for example, has both a modulus and a density that are about one-third those of steel, so the same amount of material would be needed, but at a much greater cost. The only way to make a significant improvement would be to increase E, but this is limited (at least for organic materials) to the stiffness of the C–C bond, which is about 600GPa, while at the same time decreasing the density. Even if materials like graphene were available in industrial quantities, they could only increase the specific modulus by at most a factor of 2.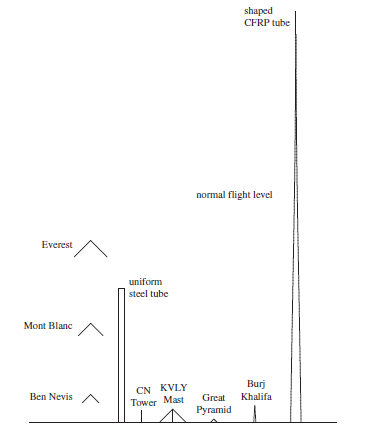 Figure 6. Comparison with notable tall structures (to scale).
Cost
There would be major supply issues for carbon fibre; current world production is of the order of 50 000 tonnes p.a. [http://www.prnewswire.com/news-releases/ reportlinker-adds-global-and-china-carbon-fiber-industry-report-2010-101893378. html, date accessed: 31 October 2010] with around $460 million for a 4800 tonne p.a. marginal increase including impregnation facilities [http://pubs.acs.org/cen/ news/85/i08/8508notw2.html, date accessed: 31 October 2010]. At £60 000 per tonne p.a., a few trillion pounds would be needed to increase carbon fibre production to the 10+ million tonnes p.a. needed to make the materials for these towers (approx. 100 million tonnes of carbon fibre) over a 10 year period. Even if economies of scale meant that the cost of providing new plant reduced by 20 per cent each time production was doubled, scaling up production gives a cost (£1–2 trillion) that is comparable to the material cost quoted above, which neglects erection and fabrication costs. This approach would clearly need a very long time to scale up production, followed by another very long time for the actual building; 50–100 years does not seem unreasonable.
Significant savings could be achieved if the CFRP tower were founded on a 5km plateau; the base diameter would reduce to 350 m, and both the material weight and its cost would reduce by 70 per cent to give a cost of £77 billion per tower. Access to infrastructure would have to be provided, but the 1000km railway to Lhasa at 6000m is reputed to have cost about $4 billion in 2006 [http://news.bbc.co.uk/1/hi/4345494.stm, date accessed: 31 October 2010]. Given the costs of a tower it would be worth constructing a road up Mt Everest and building a tower there!
The analysis presented above is simple, but reasonable. A more extensive variational analysis to choose the optimal shape of the tower, to resist both global buckling and flexural stresses, could be carried out, which might reduce the total weight of the tower. However, allowance would have to be made for reductions in stability caused by wind-induced deflections (a full wind load on the CFRP tube gives a deflection at the top of about 0.35 km). The ability to resist local buckling effects, distortions of the cross section and vibration of the tower when subject to gusting winds, all of which have been ignored here, would add weight to the tower. The foundations would need careful consideration, as would the tower's susceptibility to earthquake and even possibly local effects of applying a very high point load to the Earth's crust.
(ii) Guyed masts
Many of the existing studies of very tall towers, for example, Bolonkin [28], who proposes towers 100km tall, and others [29], avoid the problem of buckling by assuming that the tower can be guyed. This is also the normal form of construction for tall unoccupied structures such as transmitter towers. However, the guys at the top of a 20 km tower would need to be about 30km long. Depending on the degree of sag the designer chooses to allow, the tension in a cable hanging as a catenary between two supports, without any external load, can be many times its own weight [30]. The analysis is highly nonlinear [31], so it is difficult to come up with a simple factor without defining a very specific set of conditions, but if the ratio of the cable tension to the cable weight were a factor of 10, which would not be unreasonable, a material capable of supporting 300km of itself in simple tension would be required, even before taking into account a safety factor, difficulties of anchorage, or creep. The only material commercially available at present would be poly-p-phenylenebenzobisoxazole (PBO); graphene and nanotubes might be possible if the strengths observed on minute quantities in laboratories could be reproduced in bulk but this has yet to be demonstrated. There are other issues: allowing more sag reduces the tension, but in turn reduces the effectiveness of the guys and allows the mast more freedom to move. The vertical component of the guy forces adds to the weight of the mast, thus exacerbating the very problem they are designed to solve. Inclined stay cables in bridges are known to be susceptible to wind-induced vibration [32] and are often themselves guyed with counter-cables and provided with dampers.
The guys would impose very large lateral loads at the top of the tower; once in place, the tower should be in equilibrium, but during erection it would not be in balance unless very complex rigging schemes were devised. It is no coincidence that the world's tallest radio mast collapsed while an individual guy was being replaced [http://en.wikipedia.org/wiki/Warsaw_Radio_Mast, date accessed: 31 October 2010].
It is believed that the complexities of design, construction and maintenance would make the erection of a guyed tower impossible.
(iii) Inflatable towers
The construction of towers from inflatable tubes made from lightweight materials has been proposed [33]. That idea was used as the basis for a tower designed to reach an altitude of 20km from a mountain-top plateau at a height of 5 km.
Unfortunately, no account is taken of sideways loads because of even moderate winds, to say nothing of jet streams, and a cursory analysis shows such a proposition is impracticable with any currently known construction materials. In addition, there is an error in the original concept, which assumes that the prestress from the internal pressure counteracts the structure's own weight, thereby preventing buckling, which is then ignored. But the prestress is part of a set of purely internal, self-equilibrating, forces, and although they might prevent local buckling of the skin they cannot prevent global buckling. Inflatable towers would be subject to exactly the same buckling conditions as have been described above. There is a direct analogy (although in reverse) with a bicycle brake cable; no matter how hard the cyclist applies the brake, the cable does not buckle because the compression in the cable sheath is equilibrated by an equal and opposite tension in the brake cable.
(c) Aircraft
Systems based on aircraft have the advantage of using modified military vehicles; they can loiter in the stratosphere long enough to disperse the particles effectively and would be reusable. They have the disadvantage that there would be a significant energy cost in getting to the required height, and there would be a significant modification cost. The analysis below is adapted from that given by Robock et al. [4].
(i) Fast jets (F-15)
The F-15 has a maximum payload of around 10 tonnes
[http://www.aerospaceweb.org/aircraft/fighter/f15, date accessed: 31 October 2010] so injecting 10 million tonnes of aerosols into the atmosphere requires around a million flights per year. If each plane is capable of performing three 2 h flights per day, or roughly 1000 flights per year, a fleet of 1000 planes should be able to deliver the intended annual payload. The cost per plane is about £25 million. A fleet of 1000 modified planes would therefore incur a total capital cost of £25 billion. As the F-15 has a lifetime of only around 16 000 flight hours [http://www.fas. org/programs/ssp/man/uswpns/air/fighter/f15.html, date accessed: 31 October 2010] the planes would need to be replaced every 8 years, the annualized average replacement cost would therefore be around £3 billion.
The operating costs are classified, but for tanker planes such as the KC-135 a figure of $4.6 million is quoted for 435 flight hours in 2003 dollars, which translates to about £8000 per flight hour today [http://www.gao.gov/new.items/d03938t. pdf, date accessed: 31 October 2010]. It is assumed that costs for fast jets are at least as high. The annual operating costs for 1000 planes performing 2000 flight hours work out at £16 billion. The total cost for fast jets is thus £25 billion initial capital + £3 billion replacement p.a. + £16 billion operating costs p.a.
(ii)Tanker jets (KC-10 and KC-135)
The analysis is similar to the section above but the maximum altitude the tanker jets can reach is below that needed to get above the tropopause except in polar regions where injection is less effective. The payload of the KC-10 is around 80 tonnes [http://www.af.mil/information/factsheets/factsheet.asp?fsID=109, date accessed: 31 October 2010], so with 1000 flights p.a. a total of 125 planes would be required. In 1998, the KC-10 unit cost was $88 million, corresponding to a cost today of £70 million or £9 billion for a fleet of 125. xxxxxxxxxxxxxxxxxxxxxxxxxxxxxxxxxxxxxxxxx At 40 000 flight hours [http://www.fas.org/programs/ssp/man/uswpns/air/fighter/f15.html, date accessed: 31 October 2010], the lifetimes are considerably longer than those of the F-15 and thus a fleet replacement would only be necessary every 20 years. On average, therefore, replacement capital costs for planes amount to £440 million p.a. For 125 planes operating costs are 125 × 2000 flight hours × £8000=£2 billion. The total cost for tanker jets would be £9 billion capital + £0.44 billion replacement p.a. + £2 billion operating costs p.a.
xxxxxxxxxxxxxxxxxxxxxxxxxxx Older KC-135 tankers have a lower payload of around 40 tonnes [http://www. aerospaceweb.org/aircraft/transport-m/c135, date accessed: 31 October 2010], requiring a fleet of 250 planes. The unit cost is about £32 million leading to a capital cost of £8 billion; if replaced every 20 years the annualized cost would be £400 million. With twice as many planes the operating costs would be doubled to about £4 billion p.a.
A hybrid system, in which the tanker carries both fuel and payload to 12km height, and then transfers both to an F-15 using air-to-air refuelling techniques could also be considered but has not been costed.
The costs, particularly for the small jets, are related to high-performance military units; it could be expected that in the next 20–30 years the capital costs might reduce somewhat. It would also be possible to consider designing a new plane tailored to the role of stratospheric particle injection [3]. However, the operating costs would be likely to increase substantially in line with projected increases in energy costs. It should be possible to deploy a system such as this relatively quickly in an emergency, since a significant number of military jets are available now and would need relatively little modification, but there would almost certainly need to be new production if a permanent deployment were required. However, the political will required would be extreme reflecting the costs and environmental impacts: these are roughly equivalent to about 5 per cent of the current world wide passenger air traffic. It is presumed that the airbases would be located away from populated areas, to minimize noise pollution, and would be kept away from normal flight routes to avoid air traffic problems, giving a high environmental but moderate social cost.
(d) Artillery
The largest naval artillery shell that could be fired in the twentieth century
weighed 1510 kg using the 18 inch (0.457 m) barrel designed for HMS Furious in
Hier geht es weiter - Fortsetzung Seite 2